Huddle Sprints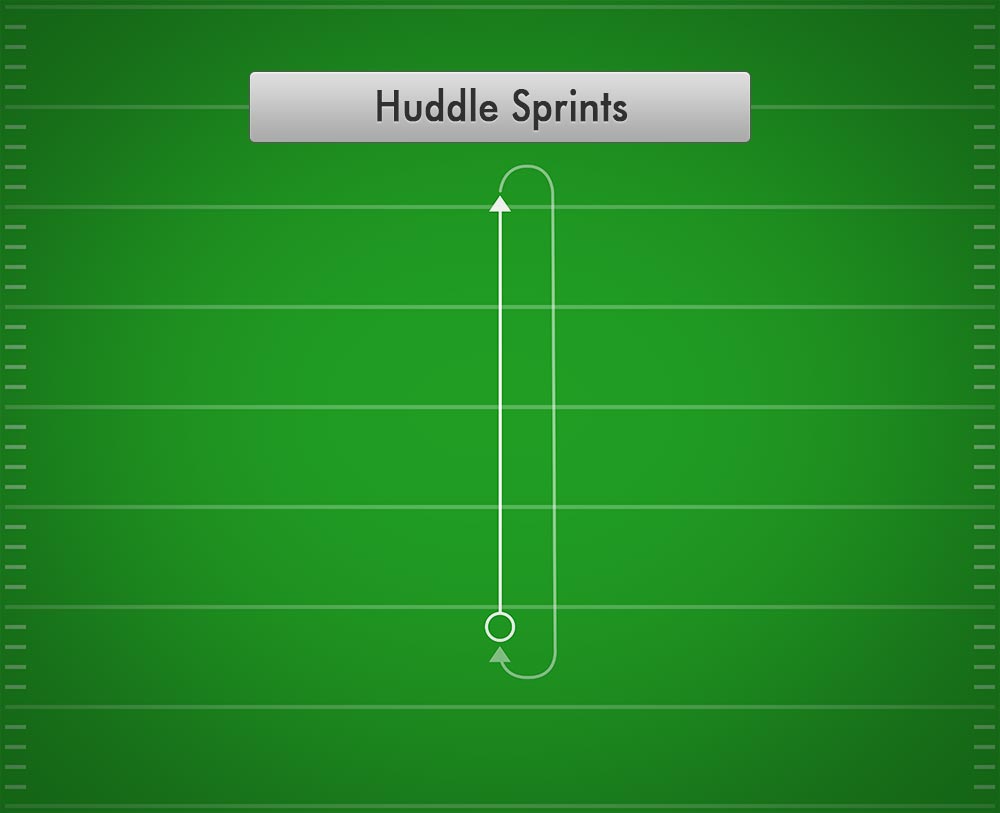 Setup
Players line up with 20 yards of space cleared out in front of them.
Purpose
This conditioning drill simulates the condition of a series of plays in a live football game.
The course of a play in a game consists of a sprint during the play, a jog back to the huddle, and a few seconds of rest while in the huddle. This pattern continues throughout the length of a drive, and the Huddle Sprints Drill mimics this behavior.
Drill Description
Players spring forward 20 yards to simulate the action of a play. After the sprint, players then jog back to the starting line to simulate the run back to the huddle. Upon arriving to the starting line, they rest for 15 seconds to simulate the wait in a huddle.
Finally, players begin the rotation again and continue this pattern 10 or 20 more times throughout the duration of the drill.
This is a very effective conditioning drill because it very closely mimics the same anaerobic and aerobic conditions of a live football game.