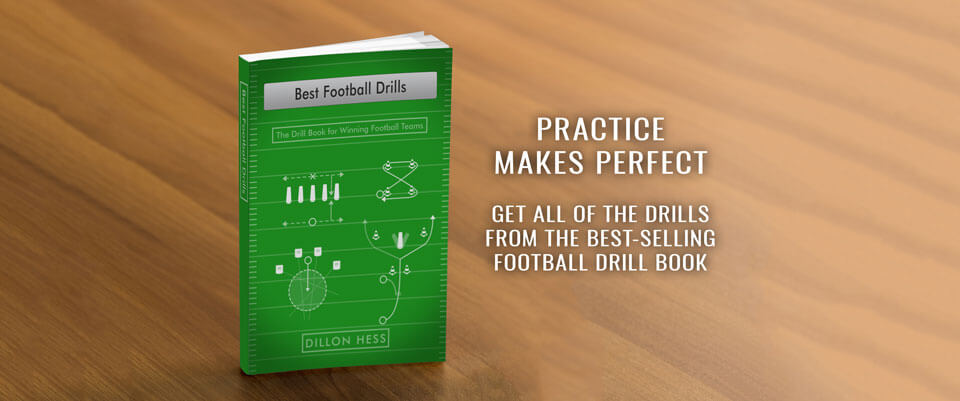 Book: Best Football Drills
Don't miss out on a single drill that can propel your players and your team toward the endzone and into the league championship. The Best Football Drills book features over 275+ pages of drills and in-depth coaching tips to equip players and teams to win more games.
Discover all of the drills for incredibly productive football practices by purchasing the Best Football Drills book today.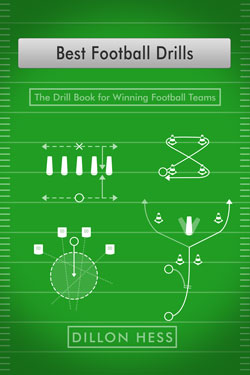 About the Author
Dillon Hess feels awkward writing this section about himself. He supposes that he should just write about football since that is what this book is all about.
Dillon was a two-time Texas All-State Quarterback at Colleyville Covenant Academy in Colleyville, Texas. He threw for over 5,000 yards passing and scored 70 total touchdowns during his high school football career. He played four seasons of college football at Beloit College where he was the captain his senior year.
If the Best Football Drills book sells enough copies to make him a multi-billionaire, Dillon plans on buying an NFL football franchise and making himself the starting Quarterback.
Best Football Drills
ISBN-13: 978-1090436863
ISBN-10: 1090436863
The glory of the gridiron is paid by the sweat of the practice field. No team wins football games without first winning their football practices.
Featuring hundreds of pages of proven and effective football drills, the Best Football Drills book prepares players and coaches to practice like champions.
Whether you are a head coach leading an entire team, or an individual player looking to get the upper hand on your competition, this book will equip you with everything it takes to excel in practice and dominate in the game.
Successful drills lead to successful practices.
Successful practices lead to successful games.
Successful games lead to successful teams.
Start planning your team's success with the drills found in this book.
Publication Date: March 14, 2019
ISBN: 978-1090436863
Page Count: 286
Binding Type: US Trade Paper
Trim Size: 6″ x 9″
Language: English
Related Categories: Sports & Recreation, Coaching, Football
As an Amazon Associate a commission may be earned for purchases through the book link.