Two Point Conversion Drill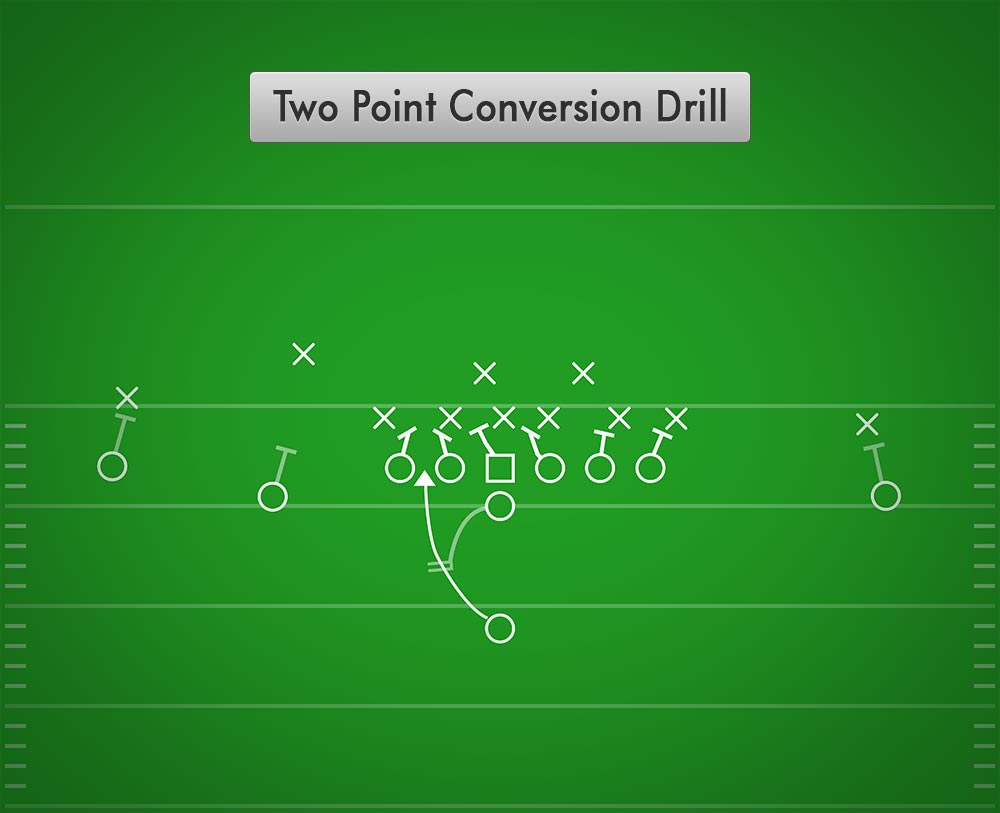 Setup
Place the ball on the two point conversion line, which is usually the two yard line. Both offense and defense will use this as the line of scrimmage for the two point conversion attempt.
Purpose
Players gain experience executing a two point conversion. A two point conversion can be responsible for making for breaking an entire game. Giving your team repetitions of this situation in practices can make the difference between wins and losses in games.
Drill Description
The defense competes against the offense on the goal line during a simulated two point conversion attempt. This gives your team experience running (and defending) various types of plays in this do or die situation.
You only have one try at any given two point conversion, so it is imperative that your team practices their best plays and gets comfortable executing their responsibilities during this do or die situation.