Hail Mary Drill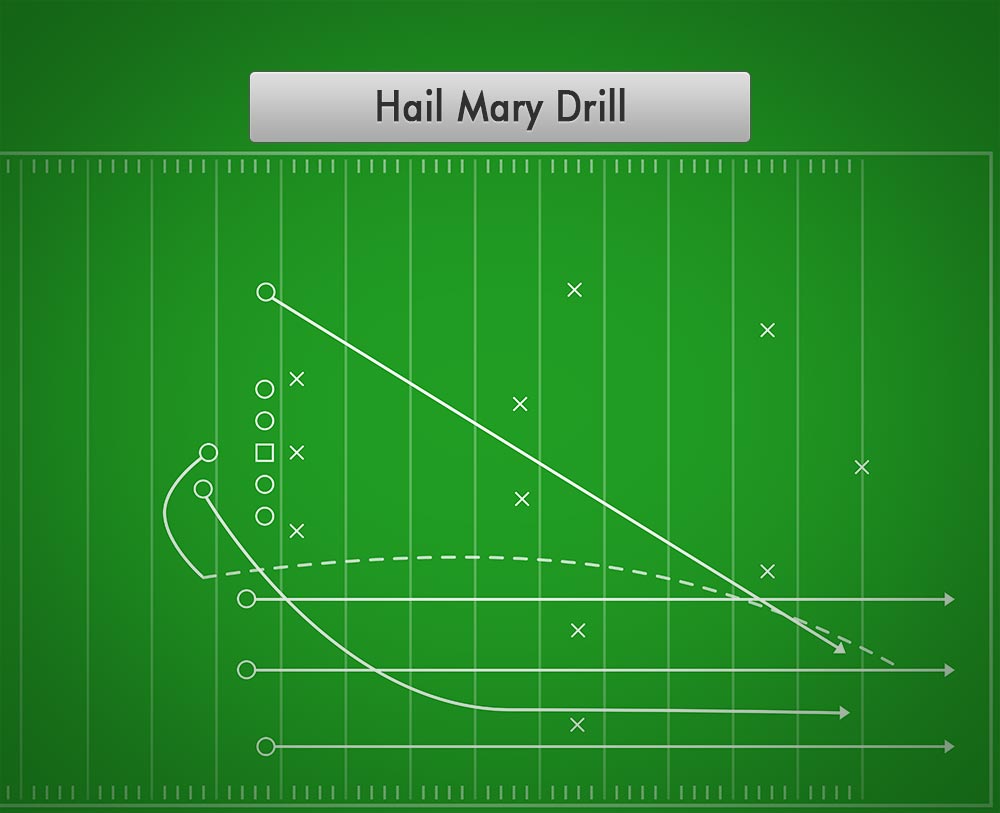 Setup
Depending on your quarterback's arm strength, place the line of scrimmage at the furthest location possible where your quarterback can still throw the ball to the goal line.
Purpose
The Hail Mary situation has a very low success rate, so anything your team can do to prepare for this situation to increase their chances of success can pay huge dividends. This drill prepares your team to execute when the game is on the line and one last heave from the quarterback will affect the outcome of the entire game.
Drill Description
Successfully executing a hail mary requires a proper plan and a whole lot of luck. Put the luck in your favor by sending as many of your receivers to the same spot in the end zone in hopes that one of them can come down with the ball.  In case the ball gets tipped backward, consider having at least one of your players act as "trailers" who don't try to jump for the ball, but instead remain in front of the group of players and watch for the ball to get tipped down into their arms.
Your quarterback will need to buy time in the backfield to allow your receivers to get far downfield before he hurls the ball as high and as far as he can.
The defense needs to move their players back into the end zone and bat the ball straight down into the ground out of the air so that the offense does not pull off the miraculous feat.
A few repetitions of this drill is important so that your players can get a feel for how to properly perform in this situation.