First Step Drill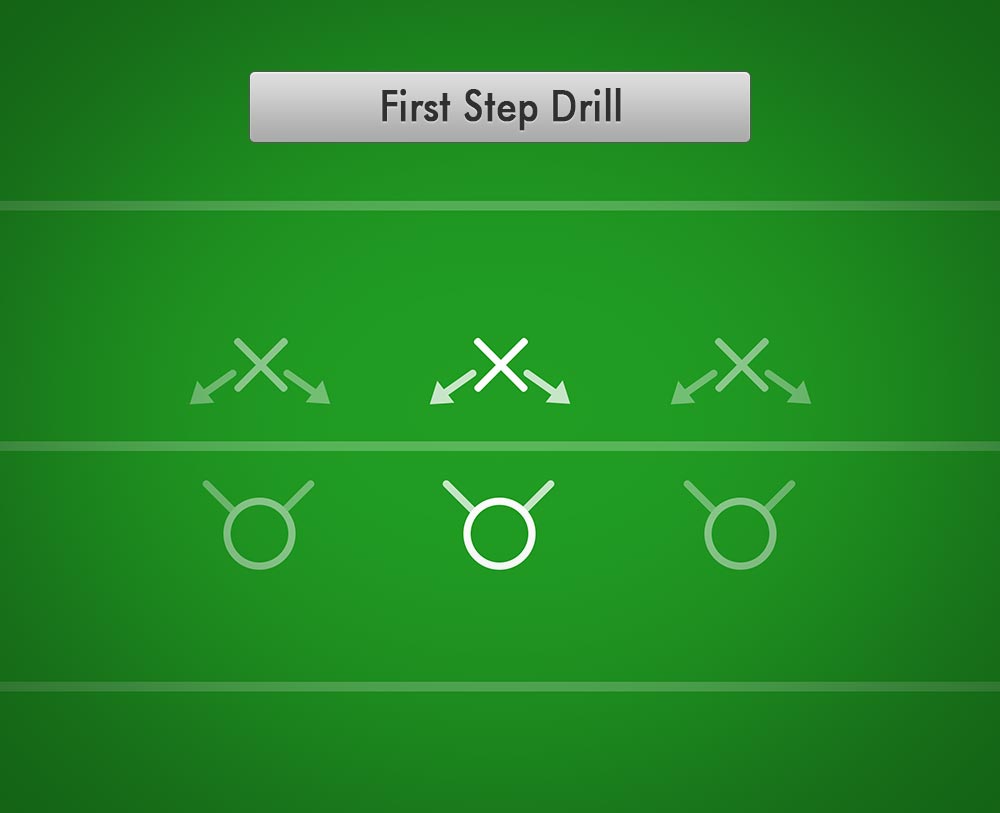 Setup
Players partner up and stand facing each other in an athletic stance with their feet shoulder-width apart.
Purpose
One of the worst moves a defender can make on the football field is to make a false step. A false step is when the offense makes a move, but the defense slowly reacts to that move by either moving backward or moving in the wrong direction. This is particularly wasteful for linebackers who must quickly match the steps of the running backs in the backfield to defend against the run.
The purpose of the First Step Drill is to eliminate false steps and increase defensive reaction times.
Drill Description
One player is selected to act as the offensive player, with the other acting as the defender.
The offensive player makes a jab step in one direction. The defender must quickly react and take a step in the same direction. It is absolutely critical that the defender does not take any false steps and that his first step is quick and in the correct direction.
Players rotate and repeat the drill while randomly mixing up which direction the offensive player steps in.