Backed Up Drill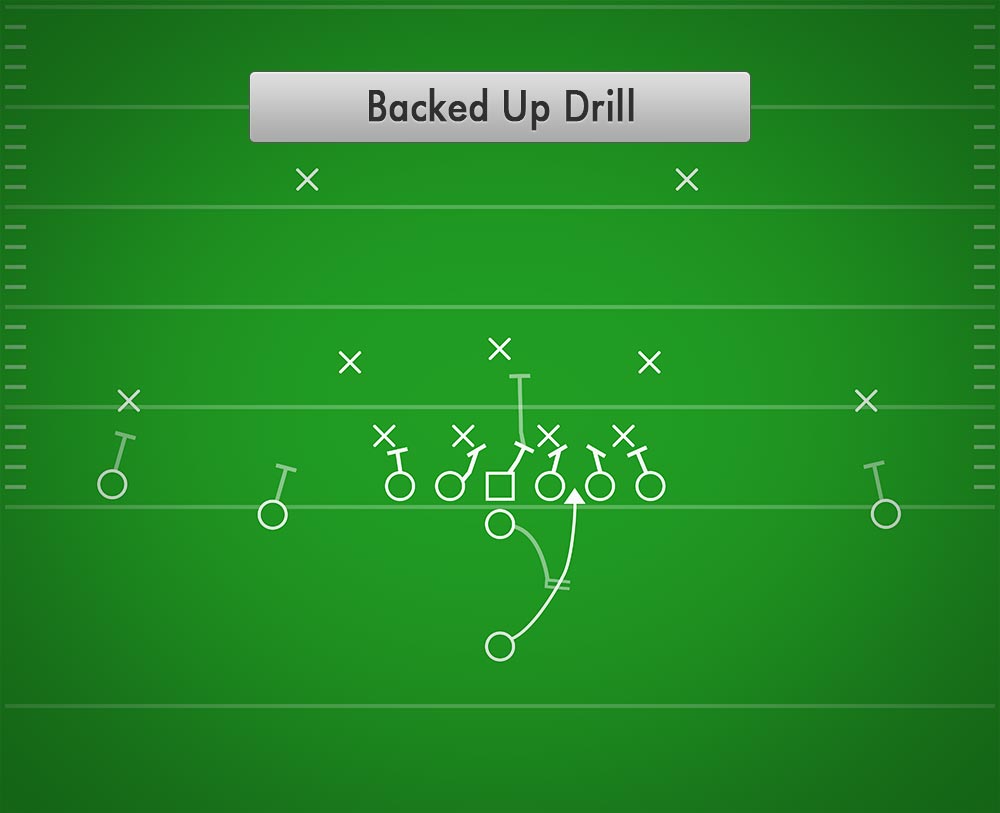 Setup
Position the offense and defense to line up on the line of scrimmage at the 2 yard line. This drill features a scenario where the offensive backfield is backed up into their own end zone.
Purpose
Give both the offense and the defense situational experience when the ball is backed up into the end zone.
The strategy can be different for the defense when there is a safety to be gained and for the offense when there is a safety at risk. Therefore, giving your team experience in this situation during practice can pay dividends in a game.
Drill Description
Call full plays for the offense and defense against each other with the ball on the 2 yard line, directly in front of the goal line.
When your offense executes run plays, your running backs must ensure that they get the ball back out past the goal line, while your defense tries to push through and stuff him for a safety.
When your offense executes pass play, your quarterback must ensure that he get rid of the ball quickly to avoid a sack in the end zone, while your defense pins their ears back to get that sack and procure a safety.